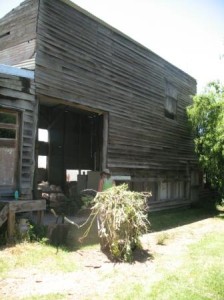 Pamela Forward is a local building designer with extensive experience in passive solar design and straw bale building. Beautiful examples of her work can be see around the Margaret River region and further a field. Lately Pam's focus has turned toward the meeting of indoor and outdoor space and walls are a classic way of enhancing the feeling of  a garden.
For this workshop we have chosen to semi enclose the outdoor space surrounding our 80 year old barn, so come along and learn how to build, render and beautify using straw bale building techniques.
You will leave this workshop with a greater understanding of straw bale construction (for housing as well as garden wall), a fun hands on experience and a set of skills ready to take home to your garden.